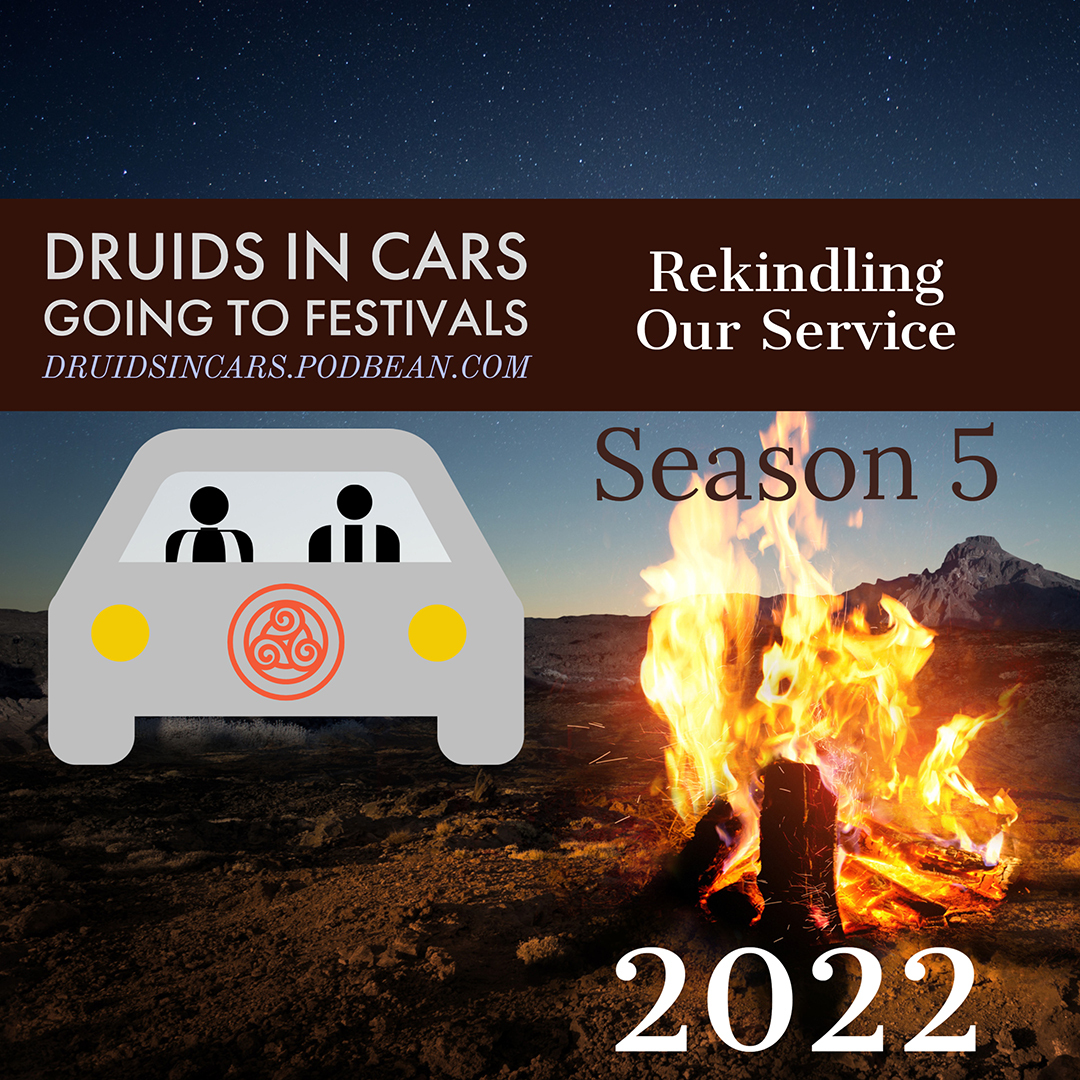 Today we're talking about what Druidry is, and discuss the impacts of using the word "Druid" as ADF members. Spoiler alert: Rev. Avende hates it.
We talk about the terms we could use instead, working both forward from our base practice, and backwards from the terms we have available.
If you've ever been annoyed by the way ADF Druids use the word "Druid," this episode is for you.
You may also want to check out our first season "Space Druidry" bonus episode.
If you have a better word than anything we came up with (or if you like one of our words a lot), we'd love to hear from you. Drop us a line at druidsincars@threecranes.org and tell us about it!
The Summerland Gathering is happening August 18-21, 2022 (accepting registration shortly)! On the west coast, look out for Beyond the Gates in early September!
Theme by Mike Bierschenk. Check out his Bandcamp for more awesome music!
Find us on Facebook, help us keep the lights on with a donation, and learn more about Druidry at adf.org.