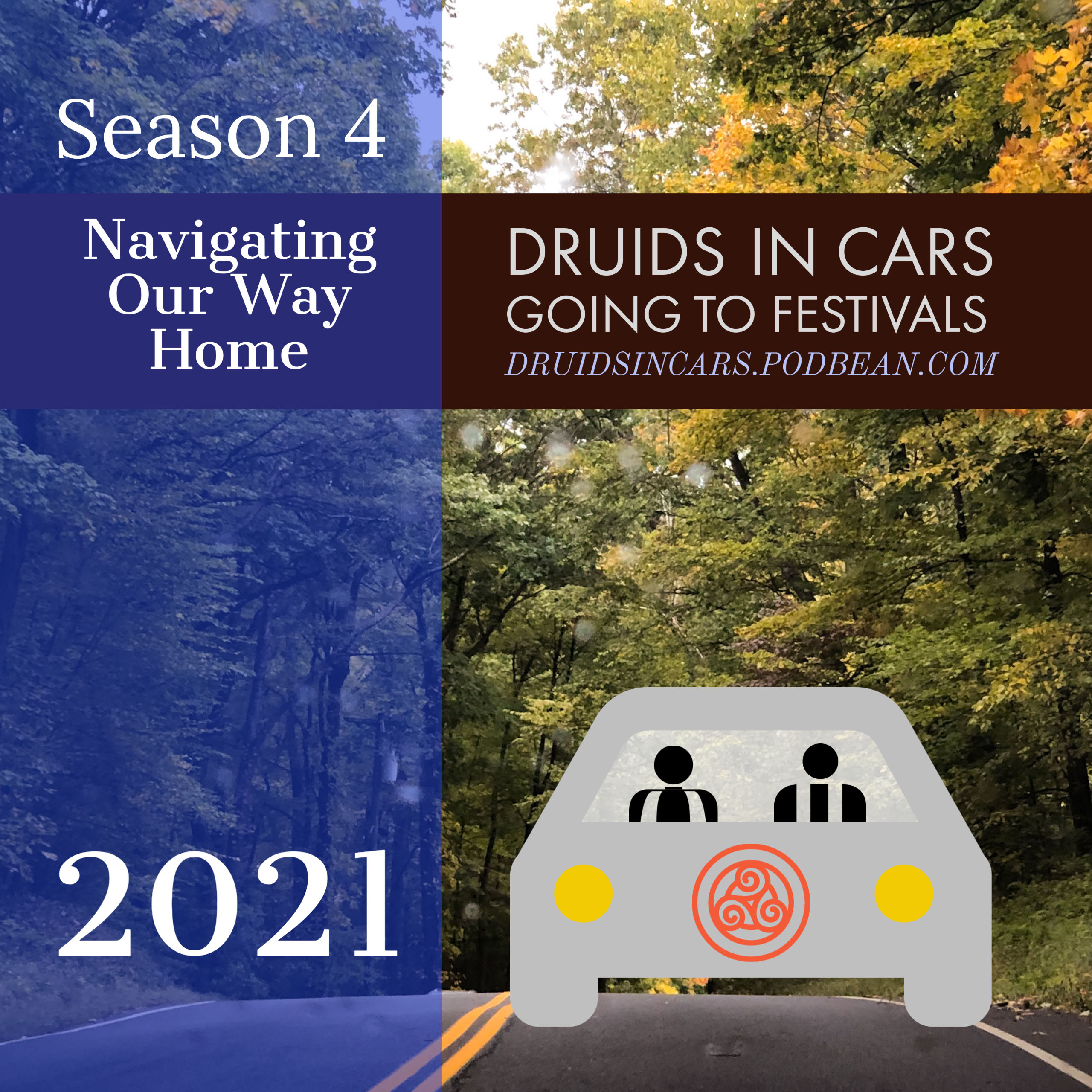 We're back on the road, going to a festival, meaning that your friendly, chatty Druids are back in the full swing of the work. We recorded enough episodes to finish out the rest of the season on our way to Harvest Nights, and to provide a head start into next season as well, so get ready for regular episodes to return starting this week until the break!
This week, we're talking about what it's been like to do hybrid rituals (partially private and in-person, partially public and over web conferencing software). Back in Episode 70, we described what we thought it would be like, and this seemed an opportune time to think about the experience and reflect a bit together on it.
So many thanks to Charter Oak Grove, ADF, in Connecticut for putting together such a wonderful weekend in person. It was amazing.
Find us on Facebook, check us out on threecranes.org/podcast, and learn more about Druidry at adf.org.