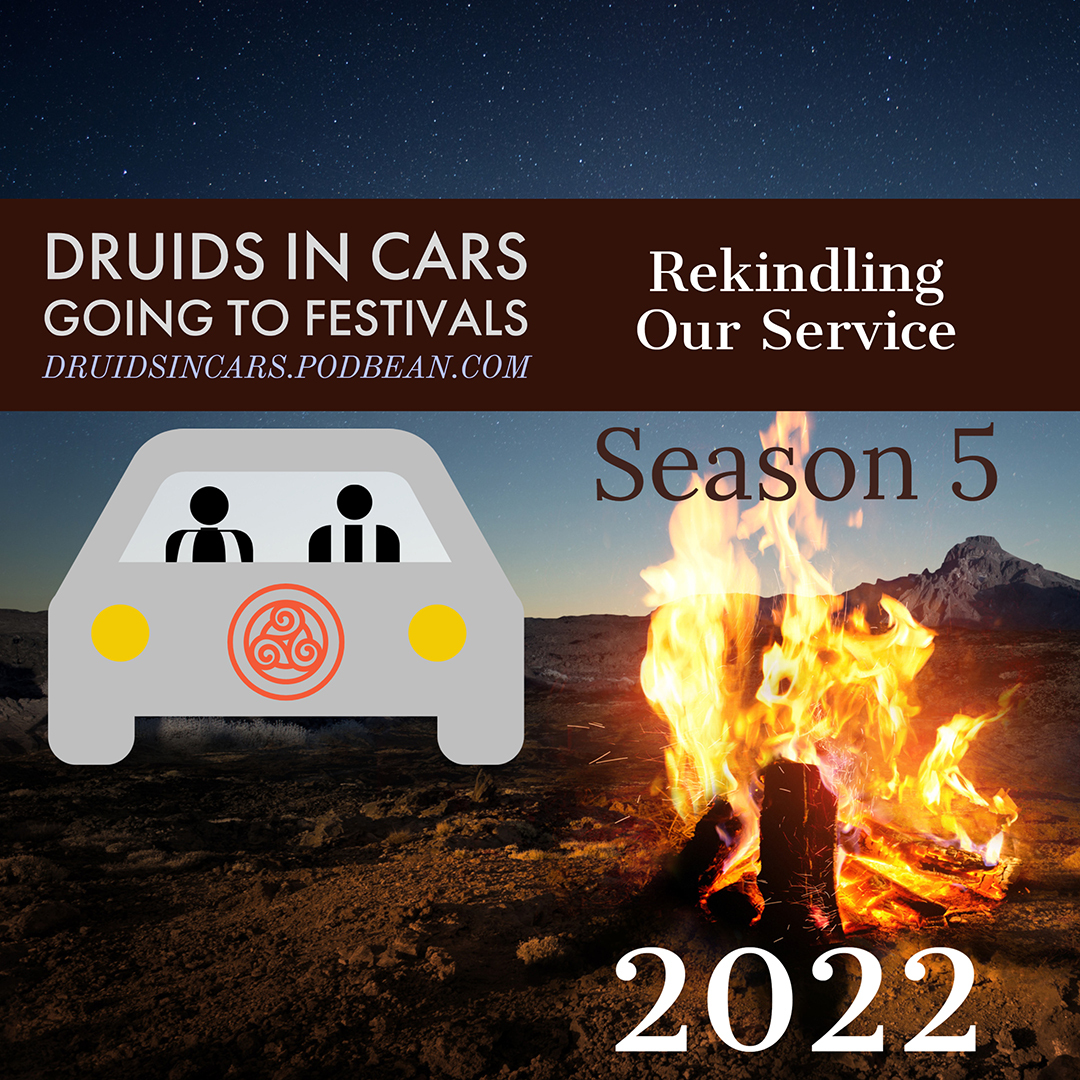 Today we're chatting about the things we do with our hands and bodies during ritual, focusing on gesture and posture in particular, and how we've developed them for use in our personal and Grove-centered work. We'll also talk about how they connect with trance and prayer a bit.
We're definitely back on the road (in fact, you are listening to this as you drive out to Wellspring with us, right? because that's where we're going today!). This year, we're going to be working hard to find more voices to bring onto the podcast to increase both our diversity, and our connections.
We hope you'll join us for as many of this coming year's festivals as possible, in person if you can. There has never been a safer, more welcome chance to connect with your fellow pagans and Druids. Just this morning, we're on our way to The Wellspring Gathering May 26-30, 2022, and The Summerland Gathering is happening August 18-21, 2022 (accepting workshop proposal and registration)! On the west coast, look out for Beyond the Gates in early September; and in Canada, check out Three Rivers Festival June 9-12, 2022!
Theme by Mike Bierschenk. Check out his Bandcamp for more awesome music!
Find us on Facebook, help us keep the lights on with a donation, and learn more about Druidry at adf.org.