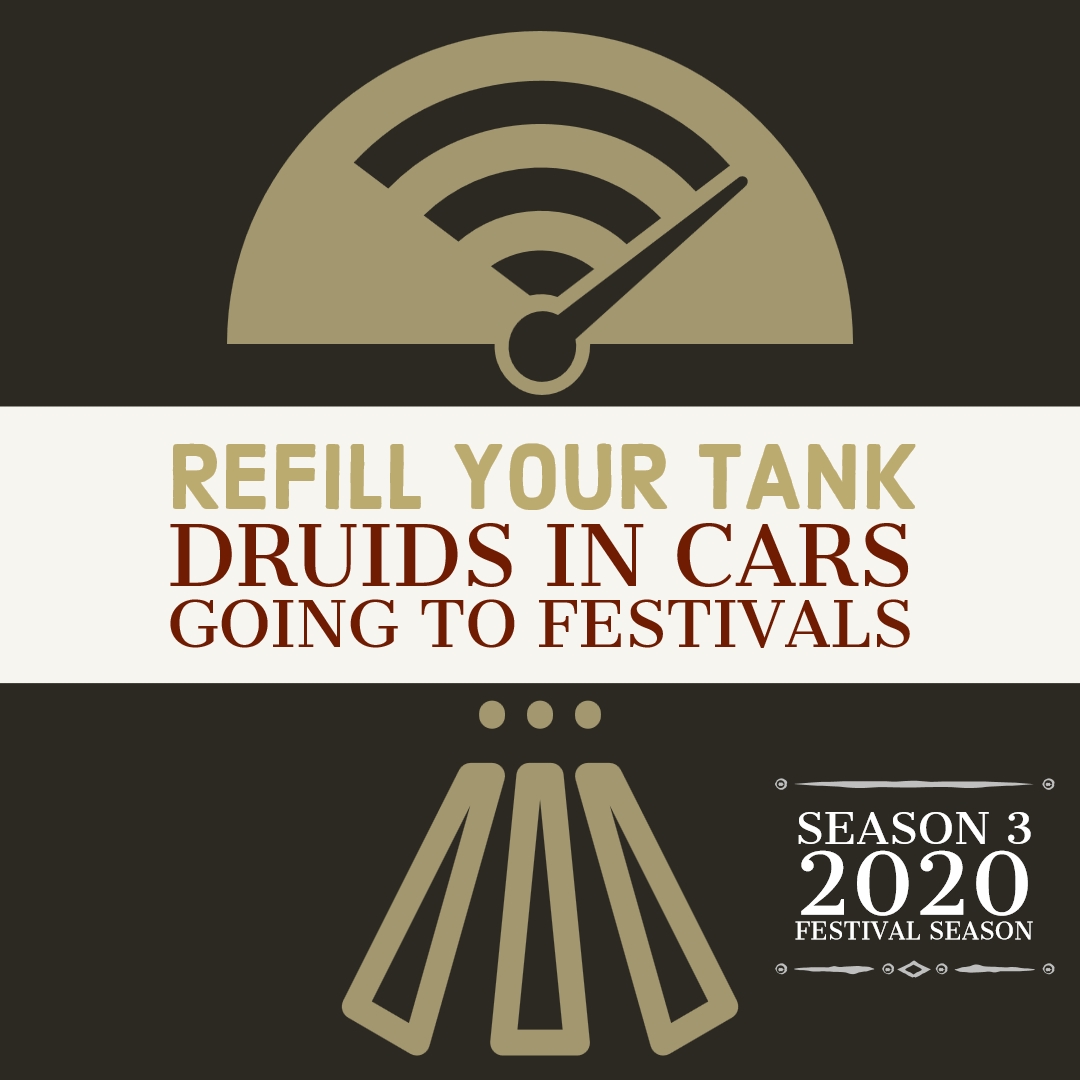 You may have heard by now that most of the early season festivals have been cancelled, including the Trillium Gathering, where we usually start our season.
Well, it turns out that even though we can't actually go to festivals, we recorded a large number of episodes on the way to Harvest Nights Gathering late last year. So, we have a back catalog from a simpler time that we can all enjoy listening to during this rather difficult period.
This intro was recorded during a mission to obtain the constituent parts of a garden for Rev. Avende, during which we maintained our social distances and respected the space of others. But we happened to be in a car, going to a place, and so we were able to record this short intro to the coming year.
We're both doing a lot of work to help bridge the physical gap, from a recent Spring Equinox Rite on Facebook Live, to Zoom rituals and individualized works on Facebook and Patreon. We talk about some of that work in the podcast episode today.
If you're looking for our Patreons, you can find them here: Rev. Avende's Patreon | Rev. Dangler's Patreon
If you're interested in donating to Three Cranes Grove, ADF, while we all get through this together, you can do that at threecranes.org/donate.
Festivals will start again (we're still hoping Summerland Gathering will be on in August, though it might look different than it has in the past), and we'll be back on the road together eventually. This podcast, so far as we can tell, will continue. Our hope is that by starting to put out episodes a little early, we'll all get a bit more time together, and a bit more joy in the work.
As always, follow us on Facebook, listen to us on Podbean, and learn more about Druidry at threecranes.org or adf.org.
We're here for you. Stay safe, stay home, and stay (virtually) together.