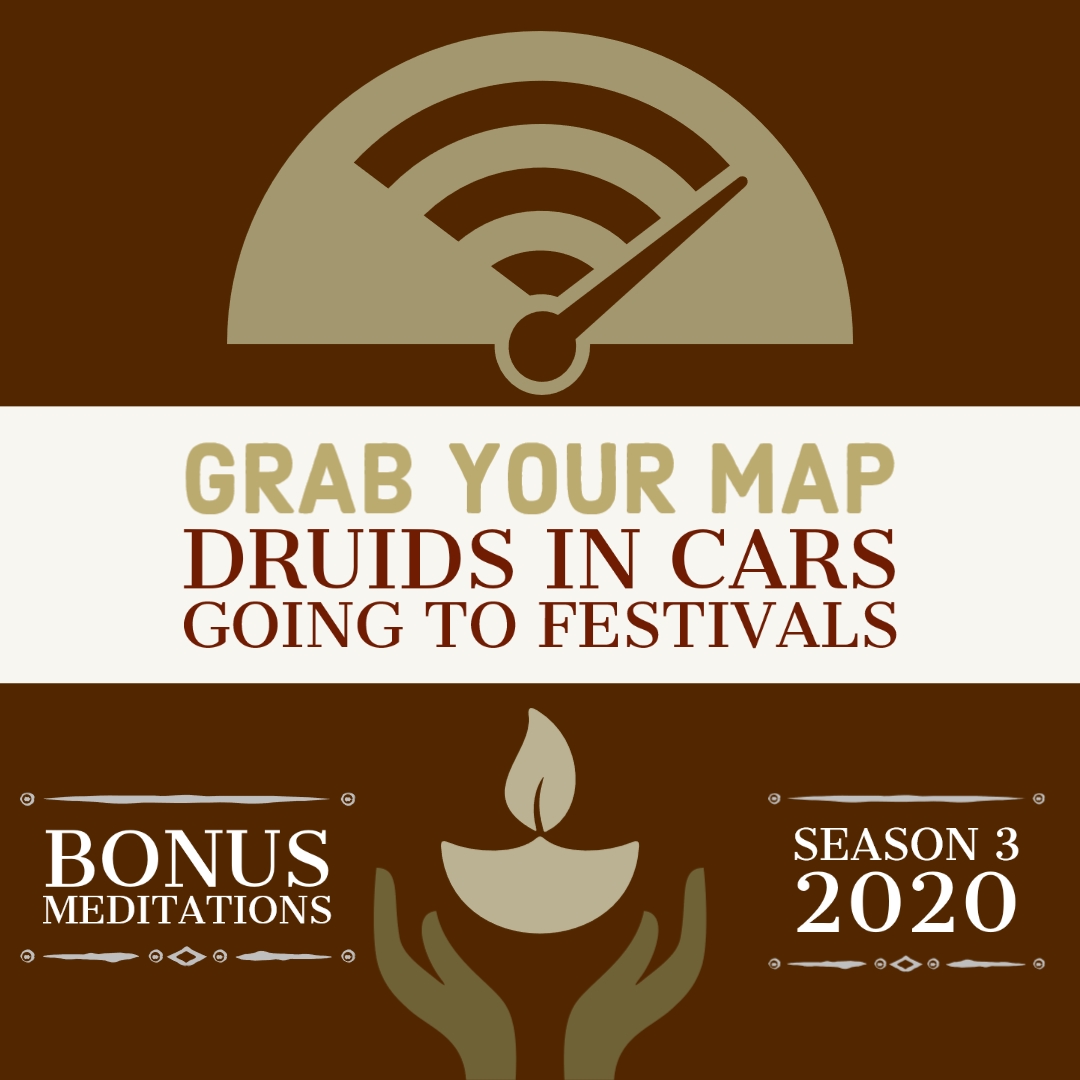 One of the things that Rev. Avende and Rev. Dangler have been talking about (not in cars, not going to festivals, but otuside of that) is the lack of connection that social distancing and stay-at-home experiences can have on folks. So, for a while, we're going to offer meditations on this podcast every Tuesday for a while, upping our content so that folks at home can seek better connections in this disconnected time.
Drawn from the ADF Hearth Keeper's Way, our first meditation is a simple Two Powers. You can find the script on the ADF webiste in the Hearth Keeper's book (p. 28). This particular meditation is designed to provide a connection to other hearths within ADF, around the same central fire. Even if you're not working that path, you can still enjoy the meditation.
We hope this new segment helps a little bit in the process of rebuilding connections as we move forward as humans.
New theme for these bonus episodes by Mike Bierschenk.
Find us on Facebook, and learn more about Druidry at threecranes.org and adf.org