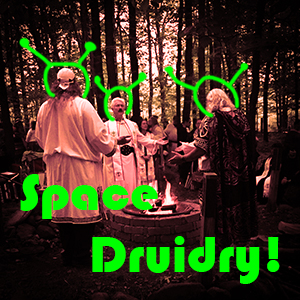 What does it mean to have an Earth-Based Spirituality when we're very far from our home planet?
Originally recorded before this podcast ever came into being, Rev. Avende and Rev. Dangler had the chance to sit down with Rev. Rob Henderson at the ADF Clergy Retreat in October 2017 and discuss just that.
Of all the people we could talk to about this, Rev. Henderson is the person we most wanted to chat with, and we're so glad we did. The topic is silly, but serious, and an ideal representation of the sort of weird things ADF Priests think about when they have time to shoot the breeze at a festival.
So join us as we chat with Rev. Henderson about Space Druidry!
Find out more about our podcast and find transcripts at threecranes.org/podcast, find us on Facebook, and learn more about Druidry at adf.org!