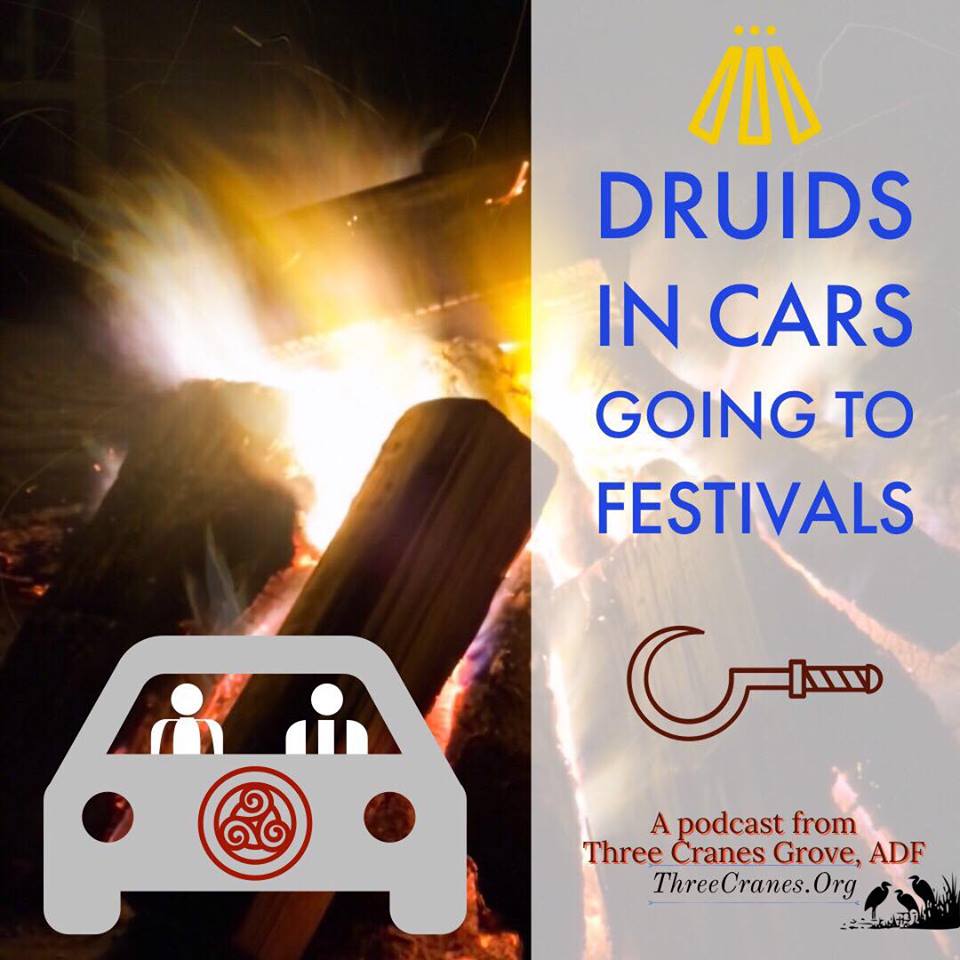 At the 2018 Western Clergy Retreat, Revs. Jan Avende, Melissa Ashton, Sara Blackwelder, Lauren Mart, and Kirk Thomas sat down to talk about what it feels like to be geographically isolated and doing work, both before and after ordination as an ADF Priest. They discuss a variety of issues they've encoutered, talk about the differences between different parts of the country, and consider a few strategies to make the distance seem less wide and impossible to cross.
One of the suggestions they make is to seek out a festival. Consider one of the following ADF festivals that are upcoming: Summerland (Ohio, Aug. 16-20, 2018), Beyond the Gates (Washington State, Aug. 30 - Sept. 2, 2018), or Midnight Flame (Michigan, Sept. 6-9, 2018). At least one of us will be at each of these festivals. (And we'll be recording future episodes, trying to bring even more voices into the mix!)
Visit us at threecranes.org/podcast for info and transcripts, find us on Facebook, and learn more about Paganism and Druidry at adf.org.