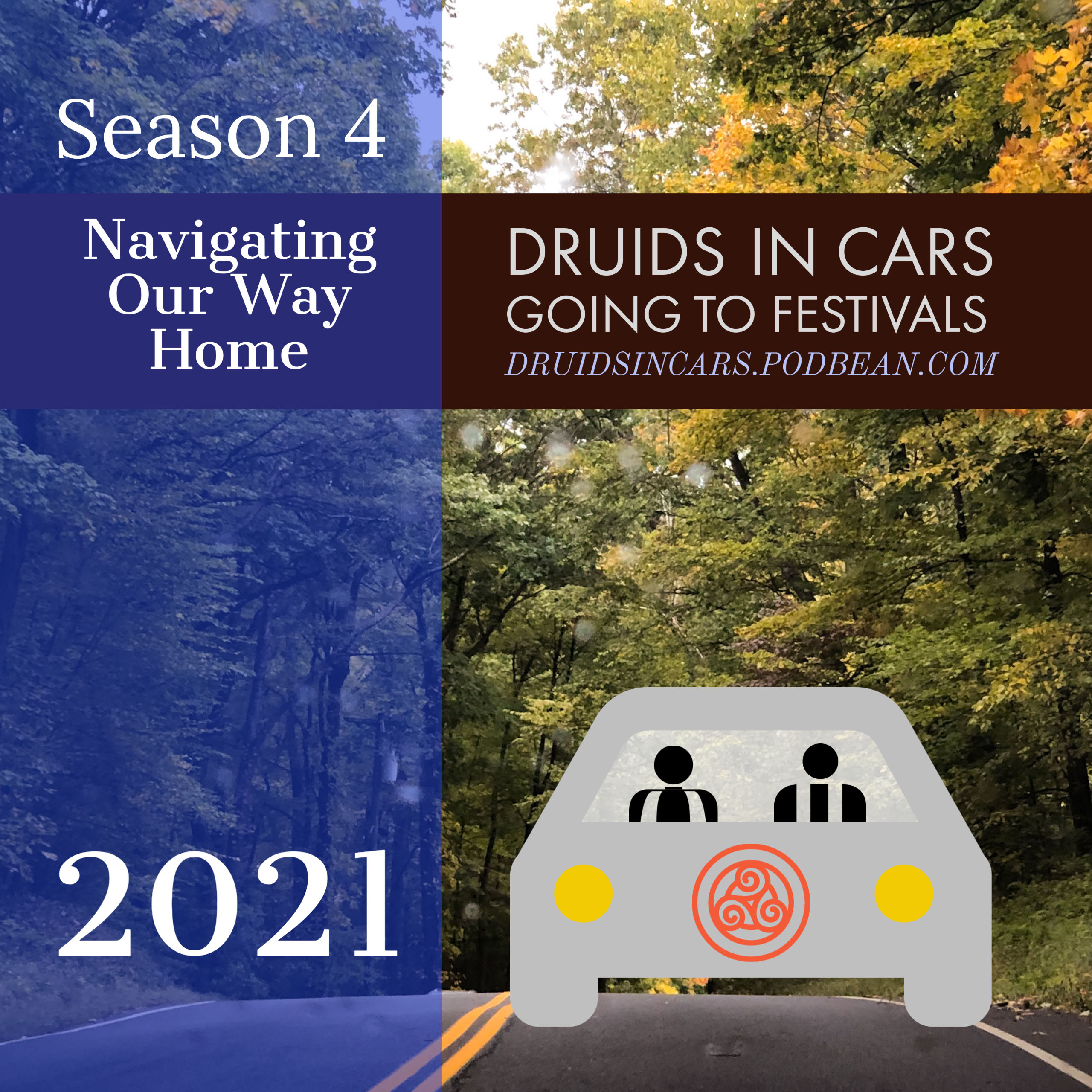 Season 4 is upon us! While there aren't festivals to go to (yet), we're planning and plotting for our coming season. At our Grove's annual Anagantios (Stay-At-Home Moon) rite, Revs. Dangler and Avende traveled out to their members with a slightly altered version of our usual rite. The discussion ranges from experiences of the pandemic year, the updates we've made to our practice, and the joy of doing the work, even in this strange time.
This year's Anagantios rite had some last-minute changes thanks to some rather inclement weather (remember that blizzard that flowed through the US in mid-Feb?), but it gave us a chance to chat.
There is, as always, more to come, and we expect our regular season to start up in April as usual, even if we aren't actually headed to specific festivals.
It'll be lovely to ride along with you again.
Follow us on Facebook, learn more about us at threecranes.org, and find out about Druidry at adf.org. See you soon!