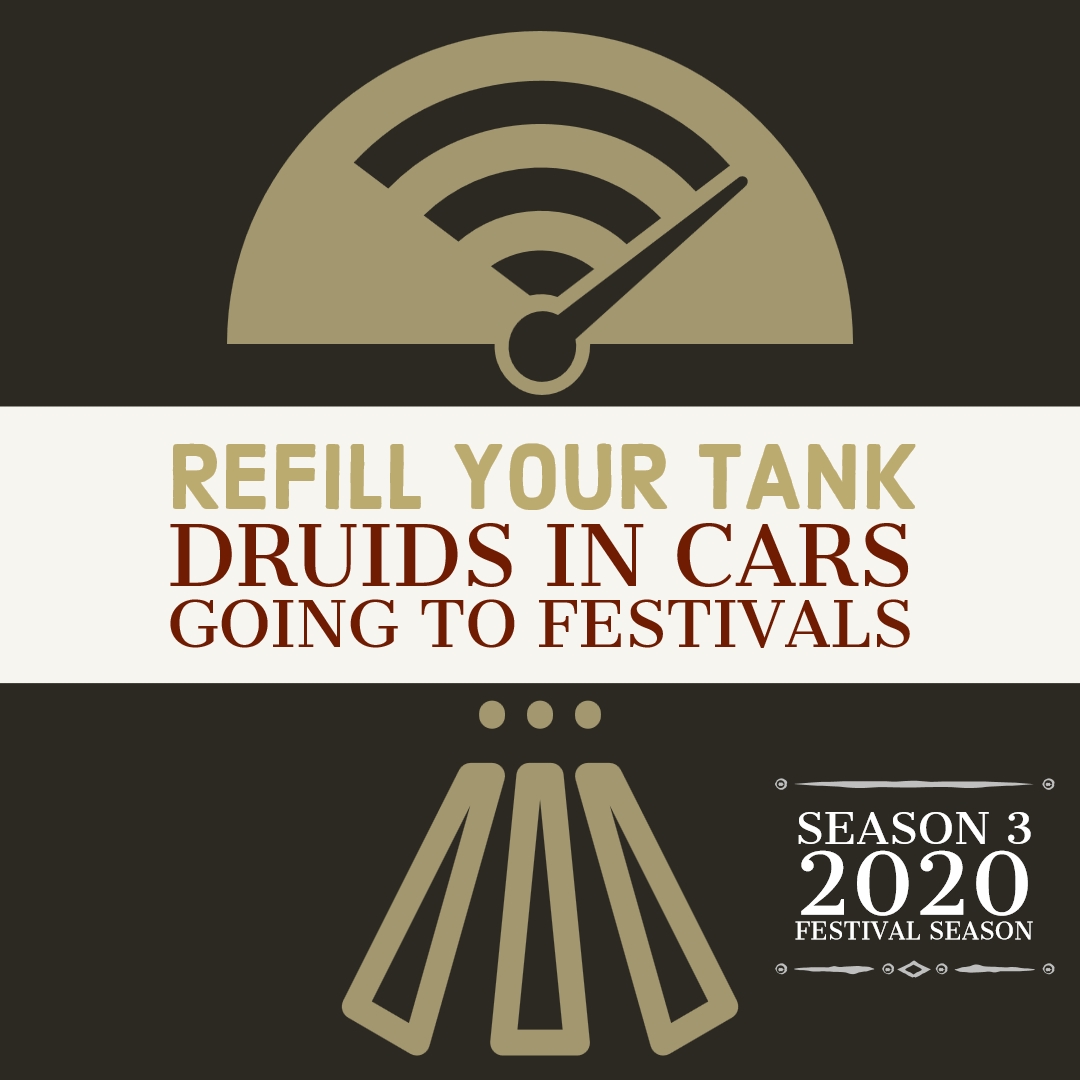 It's been a year, hasn't it?
We reflect on the past year of not being in cars, and pretty much not going to festivals, and talk about our content, where we've been, and where we're going. Mostly, though, we talk about the projects that got us through the past season, and what worked, and what didn't.
There's a lot of stuff mentioned in this episode, so this description is going to be a bit of a linkbomb. If you can't click the links in your favorite podcast app, head over to https://druidsincars.podbean.com/ to find this episode's description, and click the links there.
We talk about festivals that are tentatively planned for in-person work, if it's safe. You can find info on those festivals, including any updates to their plans, at their websites. Specifically called out in this episode are the following fests:
ConVocation
Trillium
Wellspring
Summerland
We also talk about a few particular resources and videos we did. Most of these can be found on either Rev. Avende's Patreon or YouTube (where you'll find both the omen sermons and the Little Oaks children's religious education), or Rev. Dangler's Patreon or YouTube (where you'll find the reopening workings and a forthcoming article on the personal magical work). If you like our work, consider supporting one or both of us on Patreon: every little bit helps. There's also the Three Cranes Grove, ADF, YouTube Channel.
Other projects mentioned:
Also, if you need some work to do yourself, we can't recommend Rev. Avende's #PrayerADay Project highly enough: a prayer for each day in November. We've talked about it before on this podcast (check out the bonus episode for a refresher), and it's really an awesome way to get some structure and get involved, spiritually. We start November 1, but we're already gearing up for the work.
Wanna submit some "listener mail?" Send it to us at druidsincars@threecranes.org. If you want to read your letter yourself, send a link to your audio file in cloud storage (or send audio by Facebook Messenger)!
As always, thanks for riding along with us. We know it's been hard, but traveling this journey with you has been amazing.
Find us on Facebook, check us out at threecranes.org (where you can also find information about our upcoming rites, currently hosted via Zoom, which you can attend from anywhere), and learn more about Druidry at adf.org.