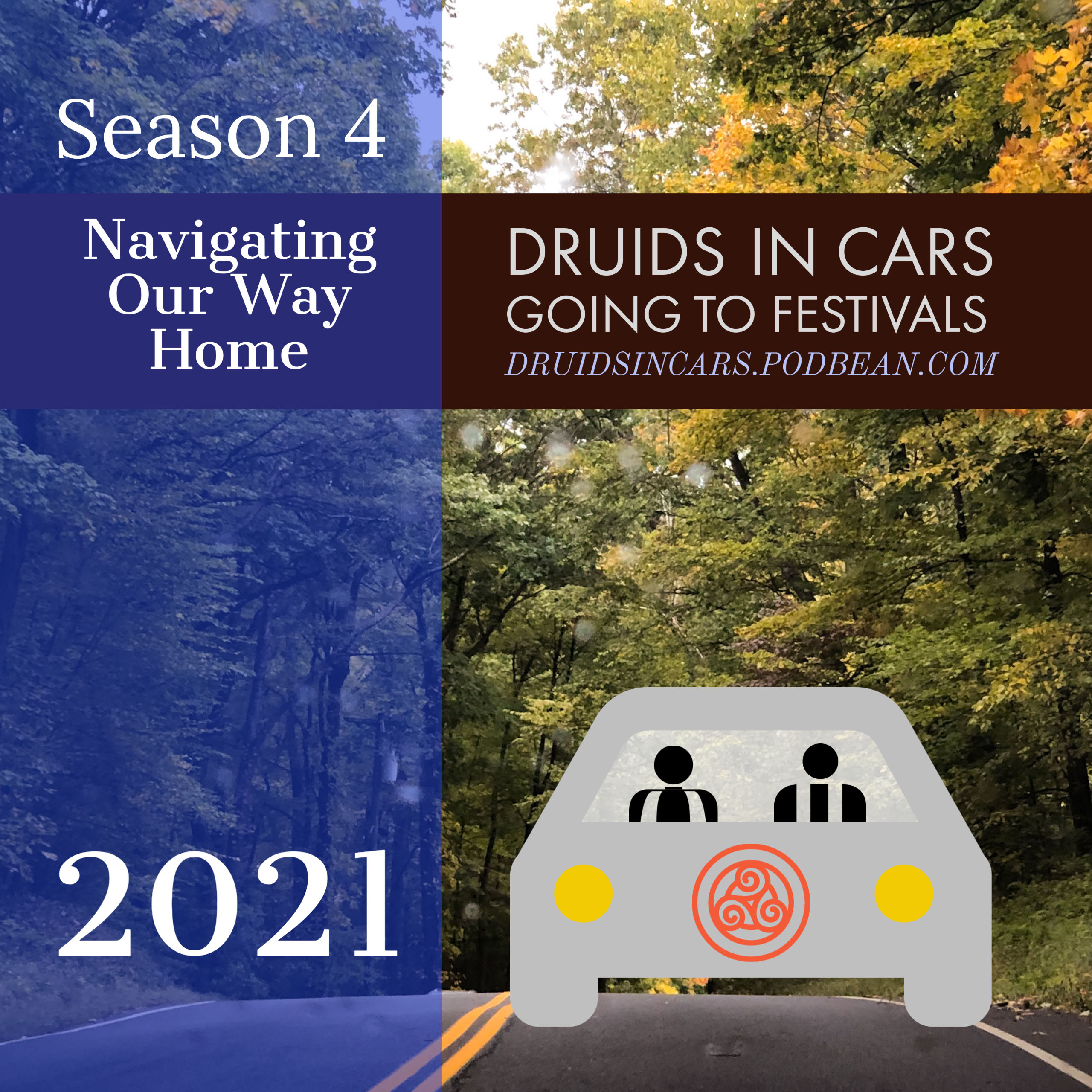 This past weekend, Three Cranes Grove, ADF, took our first steps toward reopening our public ritual practice: we conducted a small, semi-private hybrid ritual, where folks attended in person (masked and socially distanced) and remotely.
On their way out to our Cutios (Rain Moon) ritual, Revs. Avende and Dangler discussed their preparations, and the basics of the setup for the ritual, along with what they hoped it would be like. Then, on the way back, they looked a bit critically at what worked, and what they found most interesting about the format after being away from public ritual for so long.
Intercut into this episode are a few audio examples of how the rite sounded (an artifact of the recording process), which will let you hear how the priests worked in (and how the folk responded to) the immediate pandemic experience that was at the top of their minds.
Our hope, as a Grove, is that as other pagan groups reopen (locally and distantly), some of our experiences might serve to help them build a plan to serve their communities in a safe, careful manner.
Find us on Facebook, check our our Grove at threecranes.org, and learn more about Druidry at adf.org. We can't wait to see you again soon.